Formerly known as "De Schiedamsche" (Full name: Schiedamsche Werktuigen- en Machinefabriek B.V.), establishhed in 1917!
100 years of expertise and quality, since 2001 operating under the name of SWM Spray Dryer Components and Services B.V.
1917-2000 : SWM active as (turn key) supplier and manufacturer of Anhydro spray dryers, process air heaters and Rotaclean filters.
2000 until now: SWM supplies spare parts and provides service for Anhydro rotary atomisers and Rotaclean filters and delivers heat exchangers/gas coolers.
Currently the scope of supply consists of:
- Spare parts for Rotaclean filters.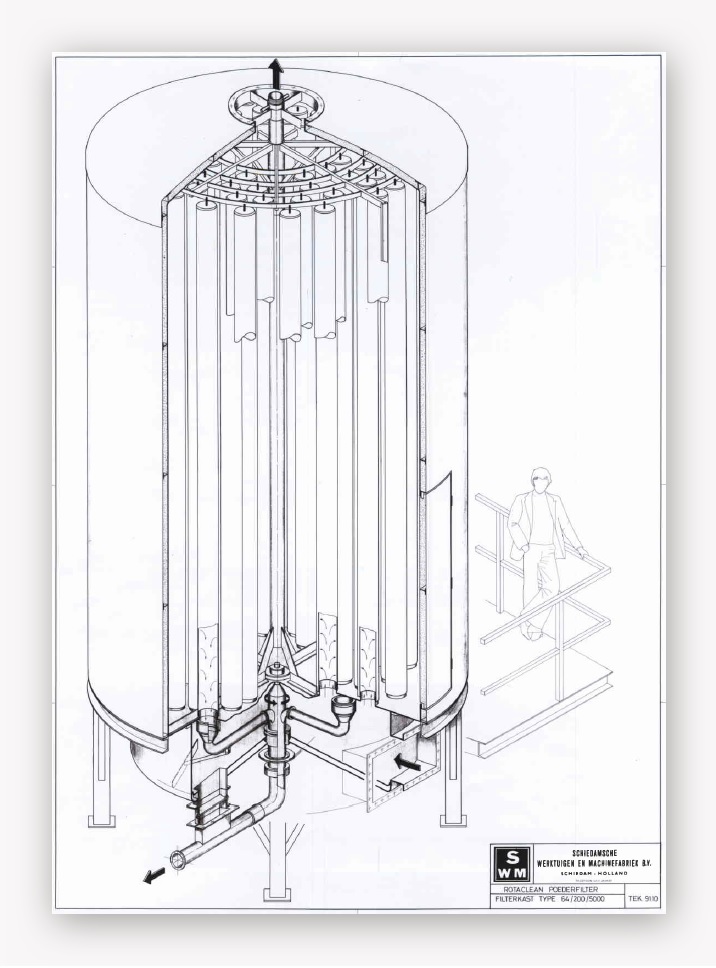 - Rotary atomisers and rotary atomiser parts and service: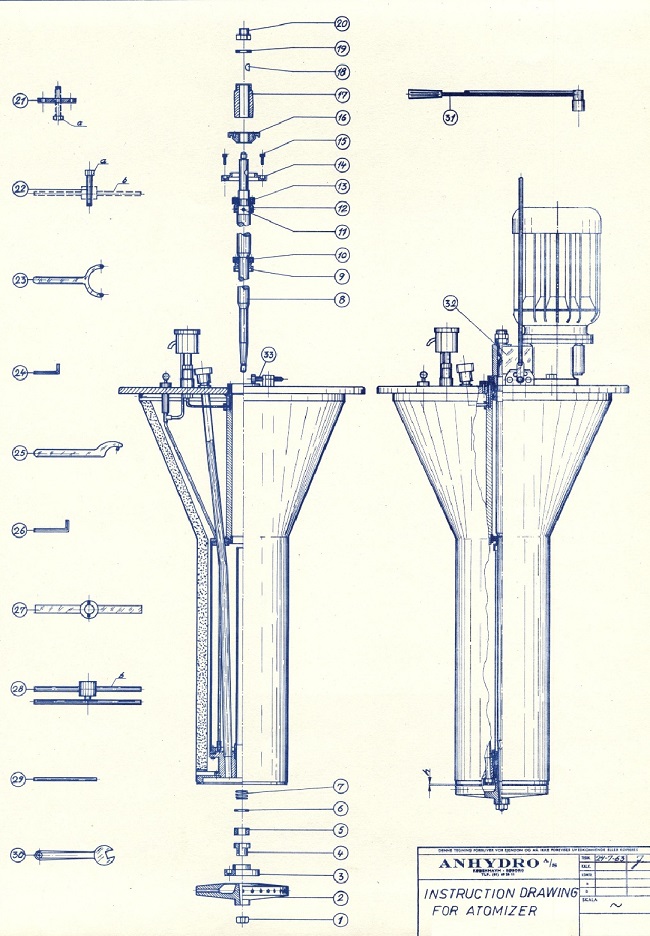 - Heat exchangers/Gas coolers: